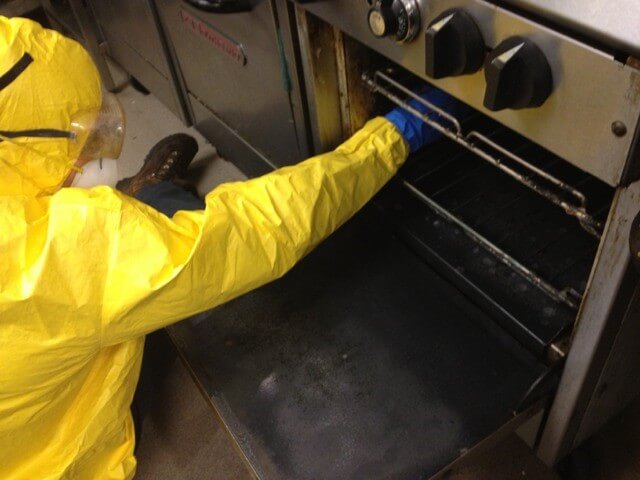 CKC knows it's hard for kitchen staff to maintain your equipment and appliances!  Let us put together a maintenance program for cleaning!  CKC will take the time to thoroughly scrape, degrease, rinse and wipe to remove grease and grime that accumulates every day.
Our employees are experienced, trained technicians and have passed security screenings for local government requirements for a secure entry.
From floor to ceiling and all those hard to reach places, CKC specializes in cleaning and sanitizing your entire facility.  We'll make sure to get every piece of equipment and everything around, behind and underneath each piece.  No matter what you need, we'll tailor a package to meet your specifications and get it done right!